A Primer on the Legal Black Hole That is the LADWP saga
What is this?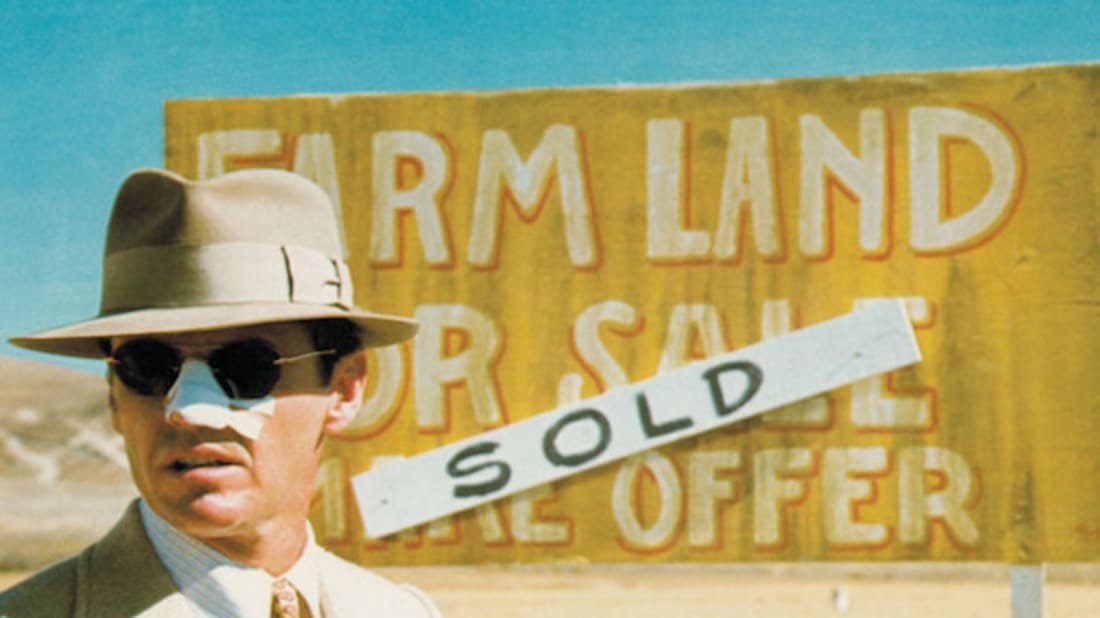 The Los Angeles Department of Water and Power billing saga is a legal black hole that has sucked away loads of taxpayer money, spawned no-bid contracts for shell companies no one needed, high attorney fees, and multiple resignations and investigations, including one by the FBI. It has revealed cracks in the largest court, as well as the largest public utility (LADWP) and law firm in the country, the Los Angeles City Attorney's office. And at the center of it is the elite of the Los Angeles legal community, which have mingled for years at the same establishment social circles.
It's a super confusing, complex scheme because it was designed by lawyers to be that way. It's almost impossible to talk about. Attorneys love hearing about it, although sometimes I feel stoned trying to explain it to anyone else.
But it is an important story in which public and private interests align at the expense of regular people. Just imagine getting overcharged for your water bill because of mass billing errors. You hire an attorney to sue the city, but it takes years to find out that attorney was never really on your side. That attorney was also working for your opponent. Now imagine finding out one day you had more attorneys, whom you've never even met. Now those who were potentially defrauded weren't just one person, but 4 million utility customers. From another perspective, imagine the city suing itself, recruiting a favorable plaintiff in order to drop other billing suits against it, and bribing that guy's attorney.
Water has been a big subject in California, and the LADWP has a venerable history of corruption (think Chinatown but less cool). I mean, Los Angeles basically stole its water from poor farmers. It's a story about people getting ripped off and then defrauded by their own private attorneys, with the involvement of their local officials. It's about Los Angeles and how it holds itself out to be a progressive bastion while doing the opposite. 
"It goes right to the heart of the proper functioning of our government and the ability to prevent corruption in our government," said San Diego attorney Tim Blood, of Blood Hurst & O'Reardon, who has sued DWP three times, including in this most recent matter.
In 2011, Blood settled a lawsuit over incorrect billing, and one of the provisions of that settlement was for the DWP to install a new, better billing system. But then the new billing system malfunctioned, ironically drawing more lawsuits. It's where we are today.
The Cast
The Pauls
From a sheer logistical standpoint, you sort of have to admire what Paul O. Paradis pulled off. As a relatively unknown New York personal injury lawyer, he convinced the city of Los Angeles to work on a high-profile breach of contract case, in addition to give him $36 million in no-bid contracts to fix those billing issues. Paradis' company, named after an apparent Lamborghini fetish, Aventador Cyber Solutions, now known as Ardent Cyber Solutions, seems to be created for this purpose. It had been a company for only three months when it scored a multi-million dollar contract. It's almost like forming a business after figuring out what you can con someone into giving you money for. The company's business office was listed as an oceanfront Santa Monica condo. Those contracts were eventually canceled but not before most of the money was paid out. There is just one photo of Paradis online, taken by the LA Times. I only saw him once in person. He looks like David Brooks.
Paradis' co-counsel in this was Paul R. Kiesel, an eager Beverly Hills attorney with a shock of white hair. Unlike Paradis, he is very well known in the LA legal community, and seemed like the connect between Paradis and City Attorney Mike Feuer, who hired the two as outside counsel. Kiesel and his law associates have donated to Feuer campaigns for city attorney and state assembly over the past decade (Feuer was also chair of the Judiciary Committee), according to campaign finance records. Even one of Kiesel's former law partners, Thomas Peters, ended up working for Feuer and was involved in the DWP litigation before resigning. How did he end up there?
Paradis connected with a ratepayer named Antwon Jones, who had received an exorbitant $1,374 bill from the city and wanted to sue. What Paradis never told Jones, according to him, was that he was also working for the city. And things were moving fast, as the city was being hit with other lawsuits over the billing. For a while the plan was to get other attorneys suing the city in separate suits to drop their case and join in on a suit against consulting firm Pricewaterhouse Coopers (PwC), according to court filings. The company advised the city's implementation of its new billing rollout, which went sideways. Jones was going to be that plaintiff and the city hoped it would get its money back from PwC.
But the other attorneys said no, because that would be pretty weird and shady. The city was now in a bind, although, according to court filings, Paradis got creative: He pitched an idea using his client Jones as the plaintiff in a new lawsuit he'd draft directed at the city, designed to knock out the other pending suits, then hand it off to outside attorneys…
Jack Landskroner and Michael Libman
When it came time to file Jones' lawsuit, the Pauls brought in an attorney from Ohio, Jack Landskroner, and one from the valley, Michael Libman. At the time Jones thought they were being merely added to his team, not replacing it. Landskroner made $10 million for basically executing a $67 million settlement in which the work was done by the city, PwC attorneys alleged in court. No discovery was taken. He even billed for hours prior to entering the case, according to PwC (the city is now trying to get attorneys fees back from from Landskroner and Libman). In one of the wilder scenes I've seen covering court, Landskroner repeatedly pleaded the Fifth Amendment against self-incrimination when asked by a judge whether any of the fees he received were kicked backed to Paradis.
Libman, meanwhile, comes off as one of those confident men who thinks talking louder makes him more right, like a low-level goon in a Coen Brother movies (He claims to have been scape-goated). Libman actually filed the Jones lawsuit, allowing Paradis, in theory his opponent, to draft it for him, according to email records. A settlement offer was made a day after it was filed, according to court filings.
Judge Elihu M. Berle
Berle is a nearly 25-year veteran of the superior court bench who oversaw the Jones and PwC lawsuit. He routinely handles some of the biggest cases in the county. The guy is very hard to understand and doesn't issue written rulings. He just reads them from the bench in a drone of legalese. And many times after a hearing I have to call attorneys to confirm what he said, feeling like I'm decoding an ancient language that no one speaks anymore. 
Over the course of a year, attorney fees for the billing settlement ballooned by millions of dollars and other attorneys started raising questions about it. It took multiple rounds of approval, but in the end Berle went ahead and approved it. A few years went by until he found out about the dual representation. PwC attorney Daniel Thomasch, a veteran Gibson Dunn & Crutcher lawyer from New York who speaks in full, authoritative sentences, dug up the fact that the city represented both sides of the lawsuit.
"Berle utterly failed to do his job as a judge," said Blood, who warned him multiple times about the settlement as one of the attorneys representing customers. "He is supposed to protect absent class members against the exact thing that happened here. And Berle ignored it all. He just went with the well-connected lawyer that he knew and didn't pay attention to the law and evidence."
Recently, Berle sanctioned the city $2.5 million for how its attorneys handled the billing case.
City Attorney Mike Feuer
As the manager of the largest public law firm in the country, the Los Angeles City Attorney's office, Feuer has gone after Wells Fargo for opening unauthorized accounts. The billing case was a huge priority the Democratic mayoral hopeful wanted off his desk. Soon after I reported on the dual representation, Feuer's office said it wasn't aware of it and ordered an internal investigation, which eventually absolved his office of any wrongdoing. He blamed Paradis and Kiesel for going "rogue." Paradis and Kiesel said they were just taking orders from the city. They stood to make almost 20% of any damages the city was to get from PwC, but both w̶e̶r̶e̶ f̶i̶r̶e̶d̶ resigned. The city would go on to drop that lawsuit, citing a lack of witnesses (many pleaded the 5th).
The FBI eventually searched the city attorney's office, as well as the offices of DWP and Kiesel Law, looking for evidence of bribery, kickbacks, and extortion. In the span of a few wild hours, David Wright, then the head of DWP, pleaded the 5th during his deposition asking about his involvement, then quick his job.
On the surface Feuer seems like a lackadaisical politician who makes pretty chill anti-vaping videos. Underneath, I'm told he's a pretty granular manager. Which begs the question: Can we believe him when he said he didn't know about this? Either he knew about all of this and allowed it to happen, which is bad, or he didn't know about it and is an incompetent manager.
Feuer is now running for mayor, having announced his candidacy more than 2 and a half years before the slated November 2022 election. Paradis is going through bankruptcy proceedings.
It's been six years since the billing mess up, and five years since the case "settled." The FBI has been investigating for over a year now. Since then things have moved at a slow pace. But things seem to be ramping up. The government tried to halt Paradis' bankruptcy proceeding, arguing it could interfere with its criminal investigation. Federal prosecutors love a good public corruption case, and these days the city of LA has provided lots of fodder between former city councilors Jose Huizar and Mitch Englander, who literally took bags of money from a bunch of real estate guys.
What did H.L. Mencken say? "The only way a reporter should look at a politician is down."